IWF extends a special thank you to our 2023 Grant Partner, University of Iowa Women in Business, for writing this guest blog. Women in Business works directly to increase mentorship opportunities for women professionals—both existing and emerging. IWF is grateful to see programs like Women in Business that break down barriers and instill the importance of women supporting women.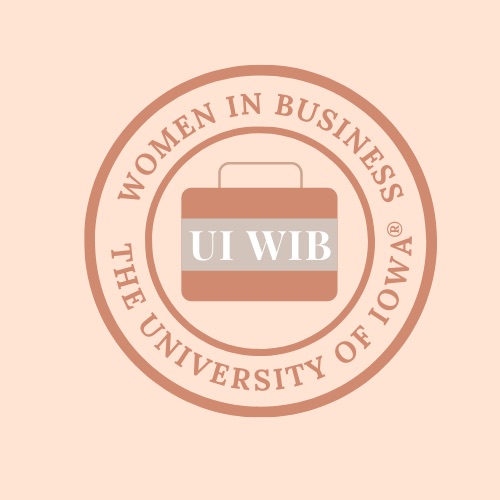 The University of Iowa's Women in Business (WIB) is a mentorship program through the Tippie College of Business that helps both mentors and mentees with professional development. Members of WIB are paired with a mentor from a career or industry they are considering, and the two meet at least six times throughout the semester at monthly meetings.
Each meeting is assigned a theme, such as building your network or negotiating. This helps spark conversation and provides structure to form a strong professional connection. If the mentorship is a good fit, they can request to be paired together in future years, too. The WIB mentorship program provides exposure to positive mentoring relationships and helps build skills that can be applied throughout their career.
I have served as the VP of Mentoring for the University of Iowa's WIB chapter for two years, and I love hearing from the participants about how impactful the program is. 
In our year-end feedback, a student said, "I loved getting to know a professional in a field that I have an interest in. Being able to ask the most random questions and not feel judged or critiqued was amazing." 
Having a mentor relieves anxiety and stress about the future by creating a safe space to ask questions. For students with no experience in the corporate world, having a mentor who can offer advice and guidance builds their confidence in life post-graduation. Mentors also benefit from the program by expanding their network, sharing their experiences and struggles, and supporting women in the next generation of professionals. 
Mentors often comment on how rewarding it is to remain connected to the University of Iowa by using their knowledge to help current students. Mentorship helps professionals grow no matter what stage of their career they are in.
Kaitlyn
VP Mentoring, University of Iowa Women in Business
If you are interested in becoming a mentor, please sign up using this link: