The transportation barrier touches nearly every other barrier for women and girls in Iowa, where personal vehicles continue to be the primary mode of transportation despite being cost prohibitive. Women in rural communities are even more limited, as public transportation is not available and destinations are more spread out.
When women are unable to access reliable transportation, their opportunities in other areas suffer. For instance, transportation allows a mother to earn a living, transport her child safely, go to the grocery store for healthy food and hygienic products, and more. Access to transportation also provides a reliable and safe way to leave dangerous situations if needed. 
IWF funds allow partnering organizations to help women with vehicle maintenance, like new tires, and registration and title fees.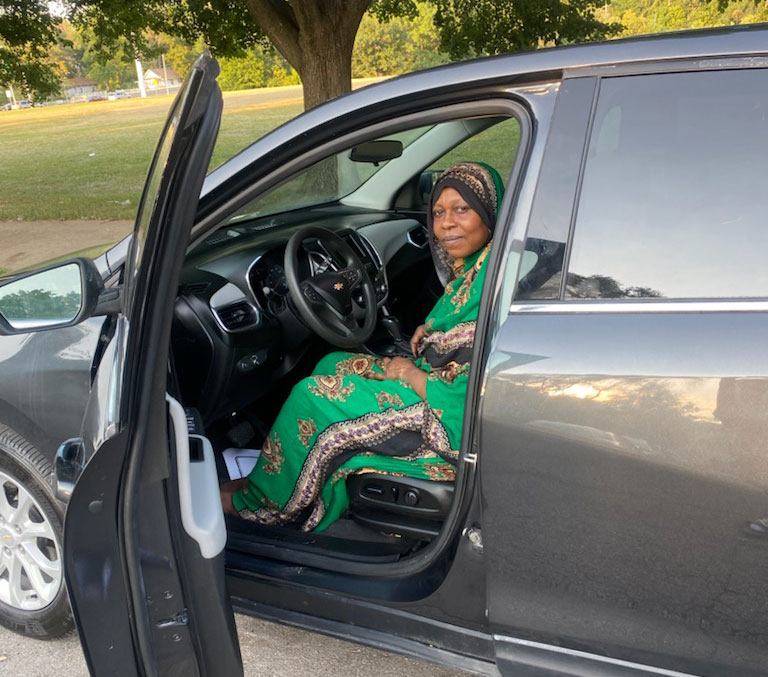 Wheels of HOPE allows families to secure a quality vehicle from a vetted car dealership, enabling the mobility they need to pursue a path to prosperity. With the support of the Iowa Women's Foundation and others, the program helps families gain an understanding of the vehicle purchase and financial lending processes while building credit.
— Veleta Lucas-Empty, HOPE Case Manager, Oakridge Neighborhood