Families with children make up 60% of homeless households in Iowa.
The lack of affordable, safe housing continues to be a barrier for women and their families seeking economic self-sufficiency, especially with limited resources for emergency shelter or supplemental assistance. 
When this basic need is not met, it is extremely challenging to navigate, much less succeed, in other areas of life. Research also shows a strong link between domestic violence and homelessness, which perpetuates challenges and puts women at risk.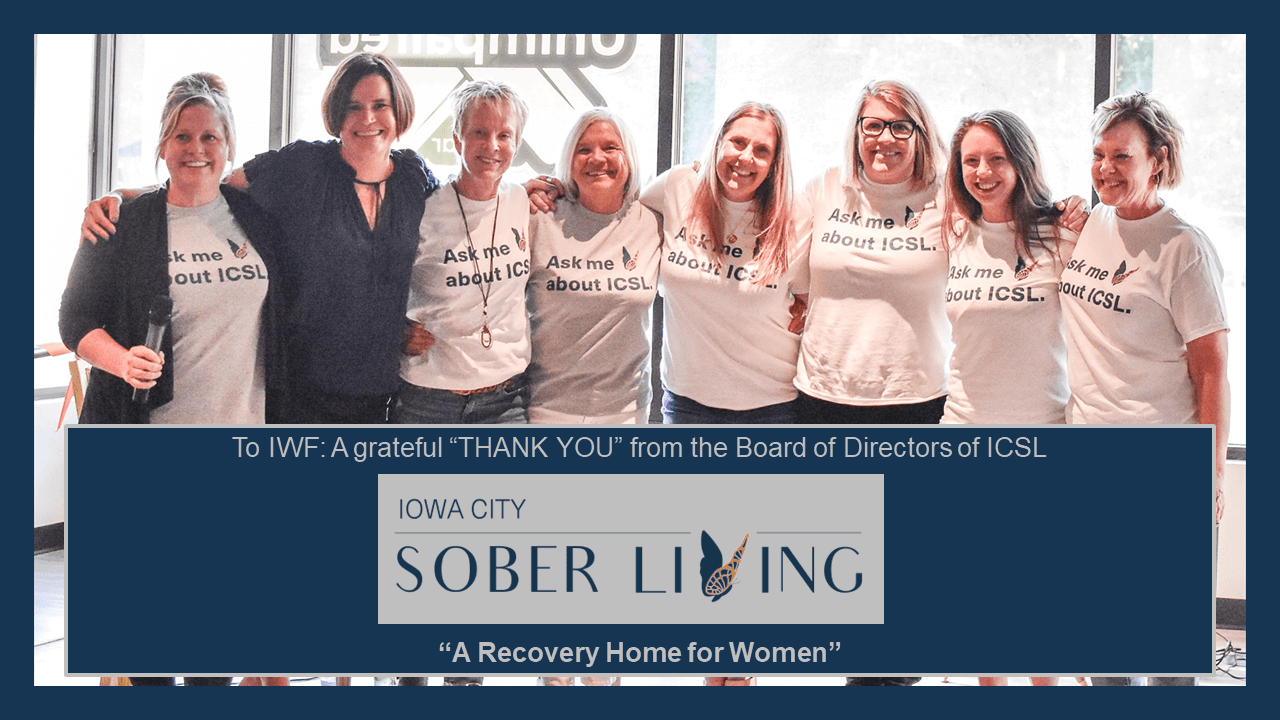 The IWF grant will be used to furnish Iowa City Sober Living to create an environment of peace and comfort. We believe this helps the residents focus on their healing bodies and minds so they can commit to recovery and rebuild a life of sobriety.
— Merrilee and Sue, Iowa City Sober Living