IWF extends a special thank you to our 2023 Grant Partner, W4C's/Williamsburg Community Child Care Center, for writing this guest blog. Williamsburg Community Child Care Center works directly to increase child care slots in its community with unique and resourceful problem-solving methods. IWF is grateful to see programs like these working to overcome the child care crisis in Iowa.
You know the old saying, "It takes a village to raise a child?" This famous proverb stems from the idea that when a child has a community of people providing and interacting with them in a safe and healthy environment, they are better enabled to learn and grow. W4C is applying the same concept with children in our care, thanks to our recent expansion and collaboration with Outlets & Marketplace Williamsburg, Bayer Corporation, and Compass Memorial.
The expansion provides 88 new child care slots in our rural community as well as surrounding communities that are also considered child care deserts. Our expansion was prompted when Bayer approached the center with a proposal to enter a slot purchasing agreement to better serve their seasonal Migrant workforce, as they were getting out of the daycare business.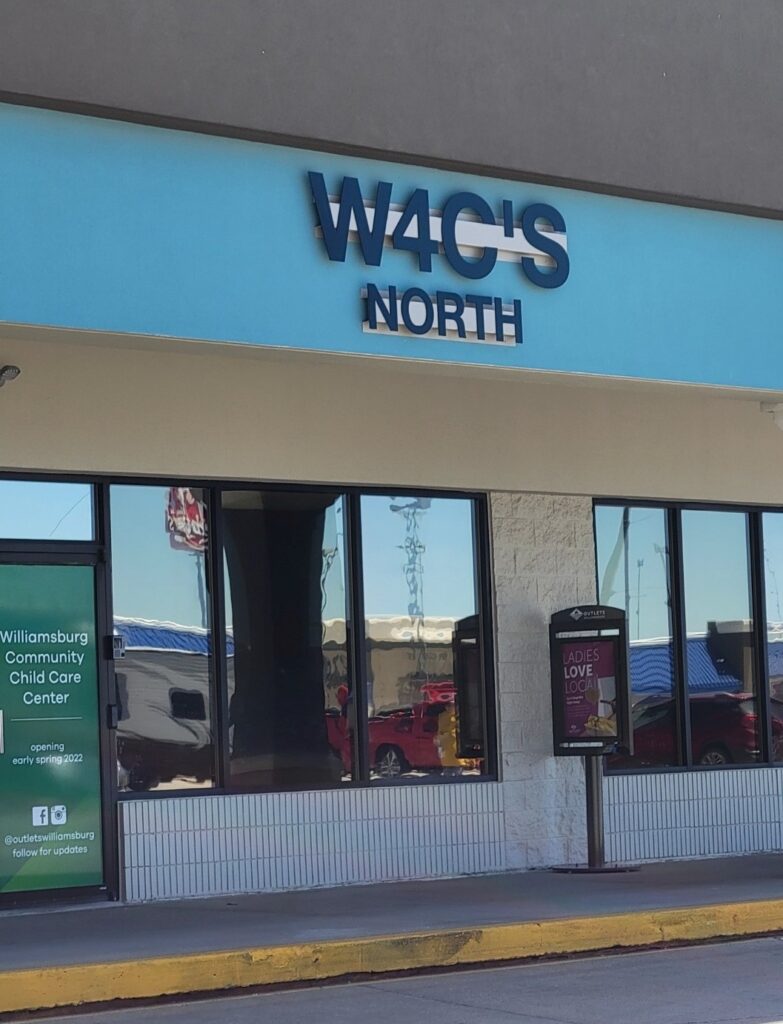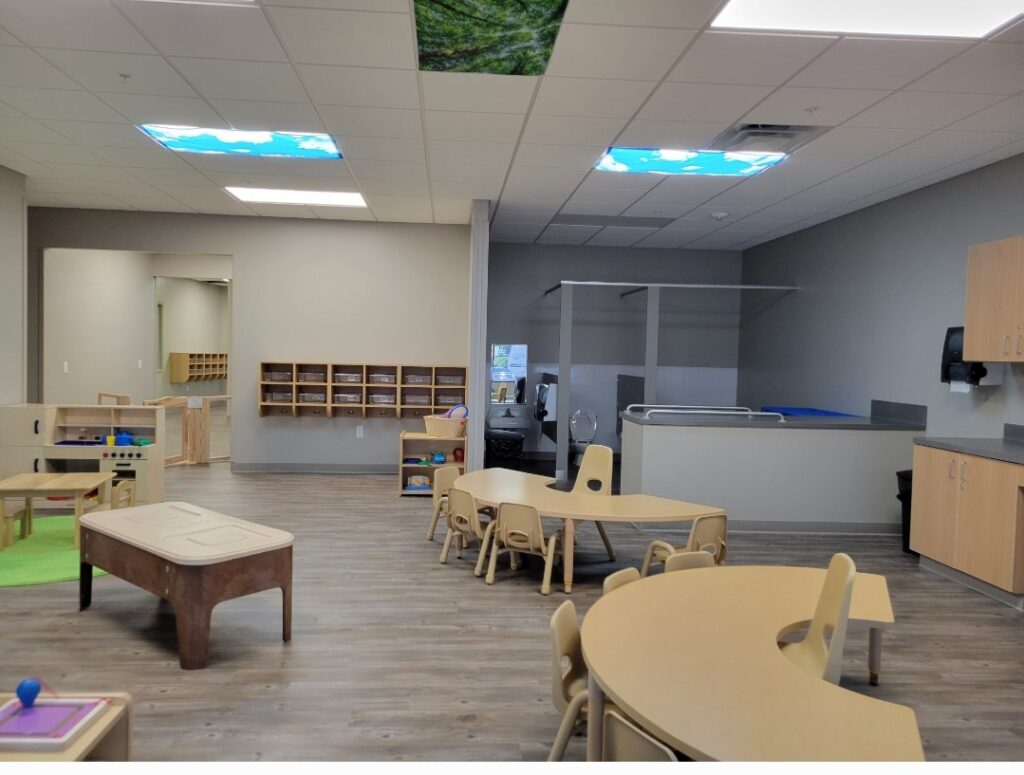 At that time, our center was nearly full, and being landlocked, adding on to the existing center was not an option. Looking back, I would not have imagined that the closing of the Williamsburg Migrant Head Start program in 2019 would change our operations and the Iowa County child care landscape. I remember our local Early Childhood Iowa Director calling and asking whether the child care center's Board of Directors would consider expanding our local child care services to the vacant Migrant Head Start site if they would provide the funds for a feasibility study with First Children's Finance. While that location appeared to be a great option, especially when the facility was already developed for young children, we later determined that it was not the best option. 
While working through financial modeling, the application for the 2021 Child Care Challenge grant was posted. After discussing the grant opportunity with my board members and garnering support from community partners, we decided to apply. We received local matching funds from Compass Memorial Hospital, Williamsburg Manufacturing, and Bayer Corporation. We were awarded $202,028 in Investing in Iowa's Child Care funds to furnish our Center.
In May of 2021, I approached Williamsburg's City Administrator about our desire to expand and asked if he had any suggestions on other locations or existing buildings in the community. He highly suggested I contact the Williamsburg Outlets & Marketplace manager, as they had multiple vacant stores that could be more feasible. My knee-jerk reaction was, "Why would we put a child care facility in a mall? Would it be safe?" But after much thought, research, and some conversations with our local law enforcement, we found it is more common than most would think, and there are systems and allies available that would facilitate a secure and safe building.
The Williamsburg Outlet met with my Board of Directors and soon invited W4C's into a partnership, offering to invest their private dollars to renovate a 9,000 sq. ft. retail space into a "build to suit" space and playground for our child care center expansion. With the financial backing of the Outlet and reasonable lease cost, the Outlet location was a much better fit than the original building we were considering. The child care center board decided to move forward with the offer, and the Outlet secured an architect to develop a space that would allow us to work within the financial model that had been developed.
In the fall of 2021, I applied for the second round of 2022 Child Care Challenge funds. Our local match was the funds the outlet mall was contributing to cover the cost of the architect and general contractor for the renovations. We were awarded $316,819 in investing in Iowa's Child Care funds. We were also awarded $90,069 in state Child Care Challenge funding to help offset construction costs. 
Construction began in January 2022 to renovate the former location of Dress Barn into an 88-slot child care facility. By June, renovations were completed, and the move-in process began. We opened on August 8, 2022, by moving our youngest children to the new site, along with a few new enrollments and 20 full and part-time staff members.
The site has classrooms that serve children from six weeks of age to children who are three, but too young to meet the September 15th preschool cutoff. Our existing site is housing our three- and four-year-old preschool and school-age K-6th classrooms with room to expand since our infants and toddlers are now housed at the new site. 
Most recently, we received $10,000 from the Iowa Women's Foundation to furnish our second two-year-old room. Since opening, we were able to serve up to 29 migrant children between both locations. We continue with our goals to increase enrollment at both sites as we bring additional staff on board. This expansion supports working families and grows Iowa County's child care capacity by 14%.