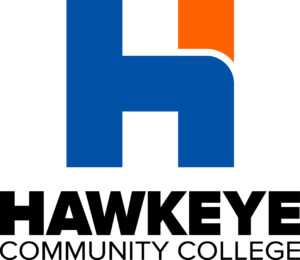 We are focused on the whole child and their family, providing quality education to those we serve in a safe and nurturing environment. Our goal is to allow all our children and families to feel welcome and comfortable to learn and succeed. We provide care for children ages 6 weeks – 5 years old.
We care about the whole family and understand the financial challenges that many of our parenting students face in trying to secure quality childcare for their children. A lot of our parenting students already face greater than normal obstacles in pursuing, achieving, and succeeding in their educational goals. Finding affordable childcare can be an insurmountable obstacle for low-income families. In order to help them, we try to carefully balance the expense of providing quality childcare with the families' needs for affordable access.
A primary solution is for Hawkeye to build important partnerships with organizations that can absorb some of the costs of delivering high-quality care. One of these partners is the Iowa Women's Foundation which provides scholarships to mitigate the disparity between the cost of service and a family's ability to pay. These Child Care Disparity Scholarships allow more mothers to persist and graduate, improving their economic stability.
Ramona is a nursing student at Hawkeye and part of one of the families being served by supplemental funding at the Child Development Center. Ramona shared, "I could not have been in school now if it was not for the childcare because my household income is not enough to pay for childcare.  I was just going to stay home and babysit. This service helps me so much. At least I have time to study while my baby is in the center and based on that, I have not repeated any of my classes since I entered Hawkeye. I am so grateful that I moved to Waterloo. The childcare has been a great blessing for me."
Happy, healthy children are a blessing to Hawkeye students as well. Parents are active in the classrooms as they participate in parent-child activities, read to children in their own child's classroom, and volunteer to help with field trips and other activities. The Center is also a learning lab where students in the Early Childhood Education and some of the healthcare programs, like Nursing, participate in field experiences and work closely with the children through carefully planned observations and teaching activities. Serving one family benefits not only the parenting student and their child, but also other students on campus and the people they will later serve in their future careers. Affordable, high-quality childcare is essential to parenting students' abilities to balance school with family responsibilities—a goal that every parent deserves to easily achieve.