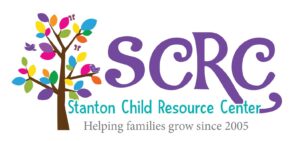 The Stanton Child Resource Center (SCRC) has achieved and maintained a 5-star rating on the Iowa Quality Rating System since 2016. While SCRC provides excellent child care to its current families, the need for additional child care spaces in Southwest Iowa is dire. There are very few licensed centers in our area, making the need for more child care a priority. With support from the Iowa Women's Foundation, SCRC is working on an expansion and renovation project that would more than double its current capacity, not only helping to reduce the current waiting list SCRC has had for several years, but also providing more job opportunities to those in the area. Accessible child care also means that employees with children miss less work, helping boost local businesses and economies.
Parents in the community are very appreciative of the services offered by SCRC and understand the need for more spaces. One parent even stated, "The wonderful caring teachers, responsive director, and fun educational, daily curriculum are the best! The director runs a great center. She takes pride in her work and staff and demonstrates how much she cares for the kids daily. Leaving your children in the care of others can be difficult, but SCRC has made that easier by giving us peace of mind while we are at work.  We have trusted SCRC with our four children and are so grateful. A strong daycare sets the foundation for a strong community and I cannot think of a more deserving community and a daycare than the Stanton Child Resource Center." Another parent said, "The Stanton Child Resource Center goes above and beyond the word 'daycare.' It is comforting to know SCRC teachers are there to help my 3 children learn, grow, and thrive. SCRC is like a big family and I am so proud to have them in the Stanton Community."
Knowing that the need for additional high-quality child care is so important, the Stanton Child Resource Center is working diligently to complete fundraising efforts in order to get the expansion and renovation project underway by this summer.  Thank you to IWF for their support on this project!  We wouldn't be able to complete this project without those who believe and understand how vital quality child care is.