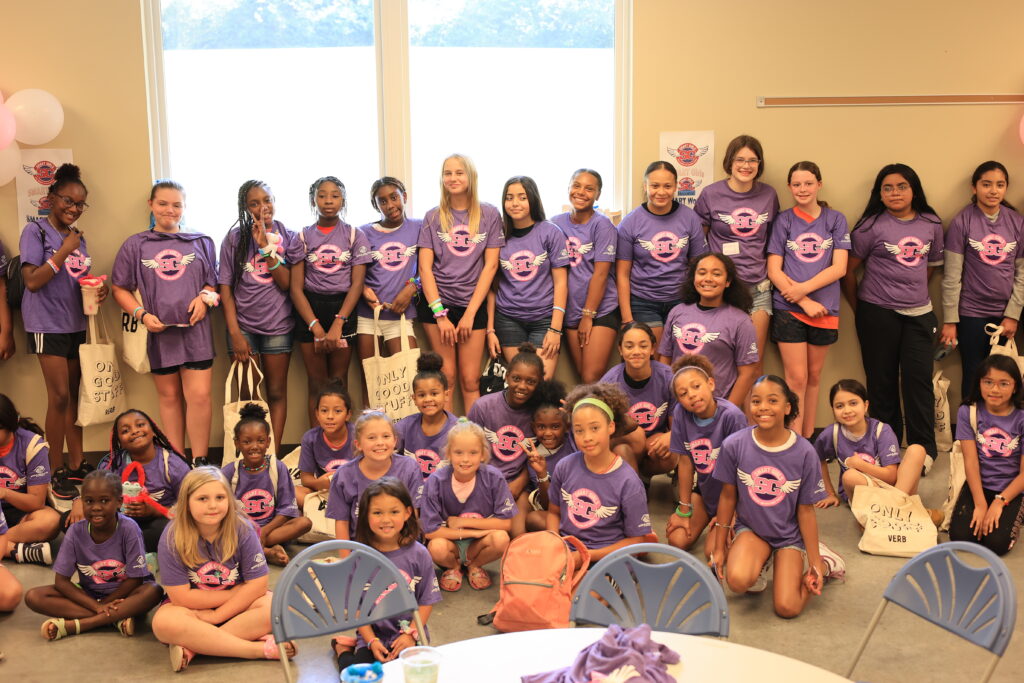 Young women need a solid foundation for building healthy attitudes and lifestyles, now more than ever. The Boys and Girls Club of the Midlands helps solidify that foundation through SMART Girls, an educational program designed to build self-esteem, develop positive relationships with peers and adults, explore societal attitudes and values, and learn about health and fitness.
During the 2021-2022 school year, more than 300 of our members participated in SMART Girls, learning about health, fitness, prevention/education, and self-esteem enhancement in small group settings. Each topic is designed to meet the developmental needs of girls ages 8–12 and 13–17.
SMART Girls gives young women the space, support, and tools to navigate adolescence and emerge as strong, healthy young adults. It also tackles issues that girls deal with every day, like troubles and triumphs in relationships with friends and family, struggles with body image and self-esteem, the impact of school stress and bullying, and more. Having a safe and open environment to discuss these topics is important, and not something that every young woman has access to otherwise. Giving girls this outlet to talk about their experiences, vent concerns, and ask questions not only increases confidence and compassion but also leads to improved performance in the classroom.
In August, we were able to host a culmination event for more than 75 girls at our Carter Lake, IA Club. The theme—Fearless!—was created to celebrate our female members and empower them to be bold, courageous, and confident.
Club members participated in activities such as Negative Thought Monsters, affirmation poems, and crafts while also hearing from local inspirational women such as Dr. Danita Webb, educator and co-founder of Gifted Minds Learning Center, and Adrienne Fey, Vice President at Borsheims.
Thank you to the Iowa Women's Foundation for its support of our SMART Girls programming and the impact it will have on our members' lives for years to come!