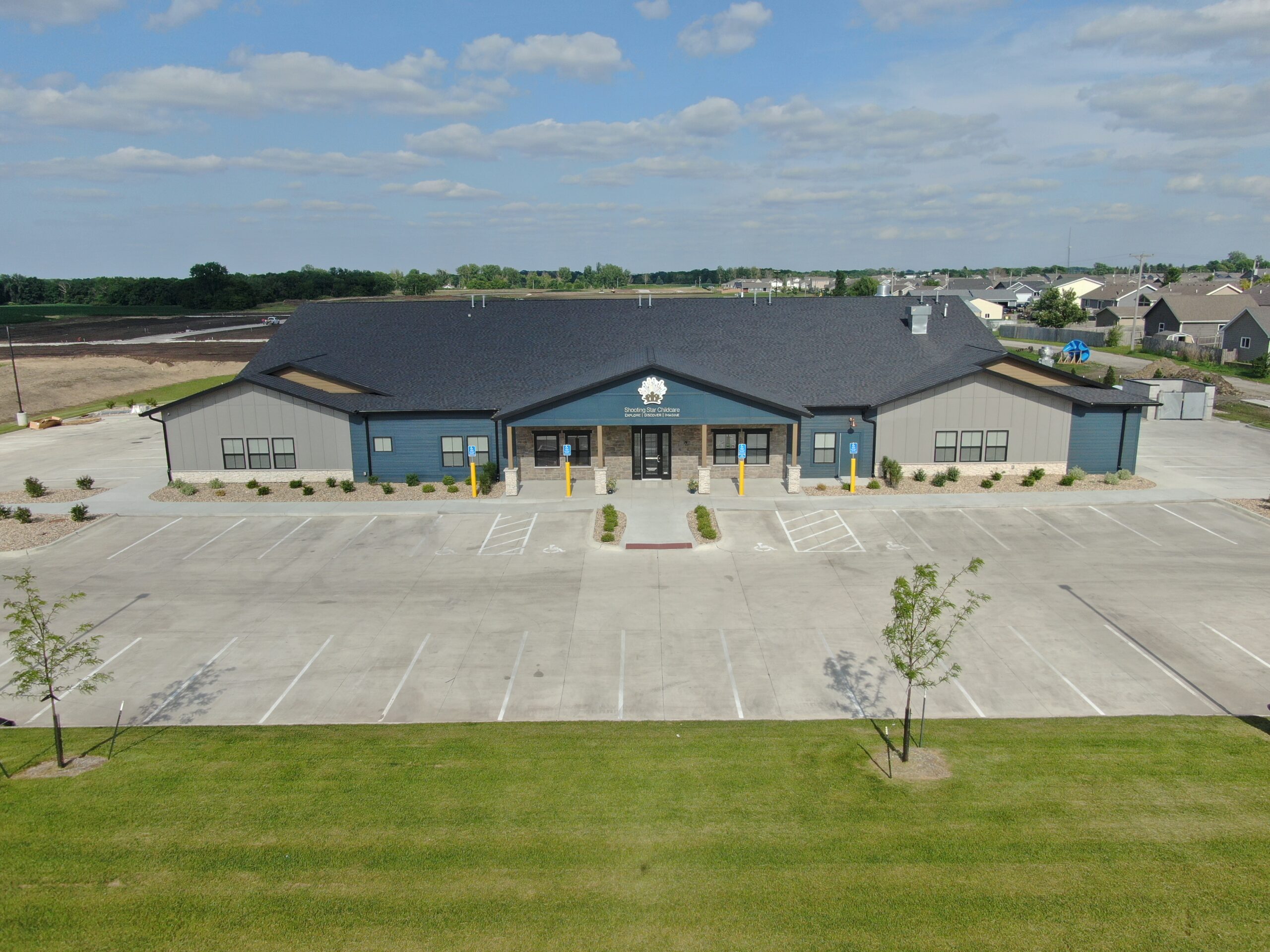 IWF extends a special thank you to our 2023 Grant Partner, Shooting Star Childcare, for guest writing this blog. In addition, we thank Shooting Star Childcare for bringing your community's wish to fruition and for doing your part to help meet the need for child care in your area.
Shooting Star Childcare is a state-licensed daycare center in Elkhart, Iowa, providing care to children ages 6 weeks to 10 years old. Located about 4 miles north of Ankeny, Iowa, our community has about 1000 residents and is rapidly growing.
In 2021, the City of Elkhart determined that there was a great need for child care and asked Shane and Mandy Torres if they would build a child care center to better serve our community. The owners were excited to start this adventure, as it would not only help meet the need for child care but also create more jobs. By 2022, development and construction began, including a building designed to serve 150 children and offer employment for 35 adults and teenagers. The building was designed with creativity, exploration, and hands-on learning in mind.
In January of 2023, Shooting Star Childcare received an IWF Child Care Solutions Fund grant for $10,000, which helped with the onboarding costs and start-up items for the center. Thanks to the grant, Shooting Star Childcare opened its doors on May 8, 2023, with 25 children enrolled and 12 staff employed. In the past month, the center has reached capacity with 50 kids and a waitlist for child care, with 20 staff members employed.
Our goal at Shooting Star is to provide a safe and nurturing environment for all children, and we hope to enrich their lives through play and new experiences. We encourage children to explore, discover and imagine new things while we also help foster self-confidence, trust, creativity, autonomy and the acceptance of individual differences. We believe our center will help children develop academically, emotionally and socially, and we are equally committed to the safety and well-being of each child.
Shooting Star Childcare is incredibly grateful for the grant opportunity through the Iowa Women's Foundation. Thank you, IWF, for helping Shooting Star Childcare open its doors and offer opportunities to those in our community.