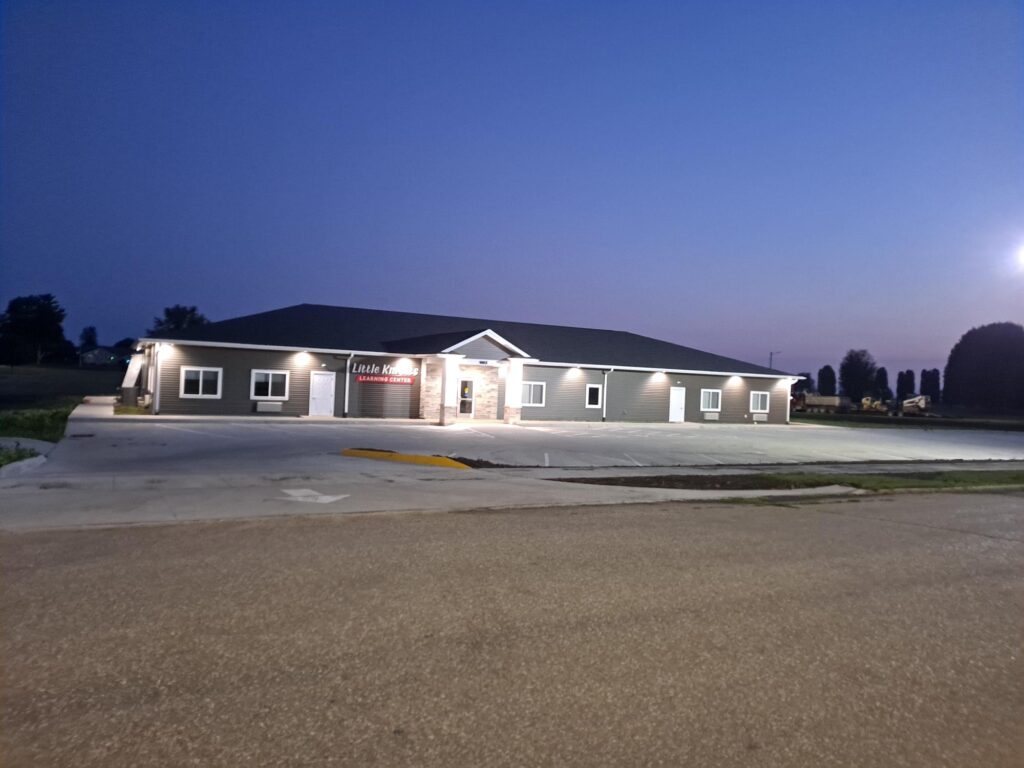 On July 27, 2021, we officially moved into our new facility. Going from 3 rooms inside of an elementary school to 5 rooms, 2 offices, a laundry room and full kitchen has been an exciting time for us, yet trying at times.  Our current challenge is to hire enough staff to cover the wait lists that we have in each room.  With this being said, we are excited that we broke ground for our new playground on July 27, 2022!!! This playground will be more of a natural type playground where our kids will be encouraged to use their creativity and imagination
The grant that we received from the Iowa Women's Foundation was instrumental in the purchase of 19 black out blinds for our center to help keep light out so that our kiddos can have a more restful naptime.  In addition, the grant also helped us install 50 locker-style cubbies where coats, backpacks, packages of diapers and the like are kept during the kids time at the center.
We appreciate that the Iowa Women's Foundation was supportive of our efforts to offer safe, affordable, high quality care in Dysart by approving our grant request.