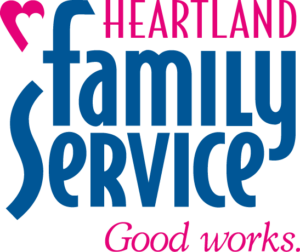 A special thank you to 2019 IWF Grant Partner, Heartland Family Services for writing this guest blog about one of their many programs, Iowa Family Works. Please visit their website to learn more about this organization, the people they serve, and how you can help.
Iowa Family Works is a long-term residential treatment program for women with children in southwest Iowa. We provide a combination of substance use disorder treatment, mental health therapy, parenting skills training, and life skills training groups. Participating women work with therapists and case managers on individualized treatment plans and goals.
Overcoming the Barriers to Employment
We have found that employment is vital in helping these women maintain sobriety after graduating from our program. Employment not only helps financially, but also offers a positive way to occupy time and increase self-esteem.
Iowa Family Works received funding from the Iowa Women's Foundation for the 2019 year, which we have used to provide group and individualized case management surrounding employment. The group covers resume building, interviewing skills/dress codes, finances, applying for jobs, legal matters, handling conflict in the workplace, and developing skills to maintain employment.
All of the clients in our program participate weekly in the group as well as case management to overcome barriers to employment. Since starting the grant in January, we have had three clients secure employment.
Below is a client's view on how the grant has positively affected her:
"It's impactful because it helps rebuild women into the workforce. A lot of women that come into treatment have a background without work history, and they need skills to teach them how to make healthier work choices, manage their time better, find a job, and handle previous legal matters. Working with the case manager shows me that there are still good employment opportunities, even with my past. She offers support and encouragement. She also helps with talking about furthering my education to continue to better my work opportunities."