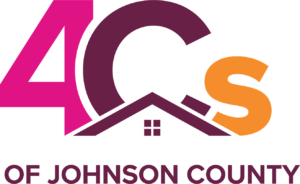 IWF extends a special thank you to our 2023 Grant Partner, Johnson County Child Care Coalition, for guest writing this blog and for working to provide immediate and long-term solutions to help Iowans fight the child care barrier
The Johnson County Child Care Coalition (4Cs) recently launched the Johnson County Wage Enhancement Program for the center-based childcare workforce. The program enables qualifying teachers who work in eligible centers to receive an additional $2 per hour in pay.
For a center to qualify, they must:
Take at least 20% of childcare assistance.
Be quality-rated and in good standing with DHHS.
Pay their teachers at least $11.56 per hour (the Johnson County minimum wage).
To be eligible, teachers in these centers must work at least 32 hours in a classroom and be permanent employees of the center. Teachers that make more than $20 do not qualify for the program.

After some initial delays, 4Cs is pleased to have 9 centers signed up to receive Johnson County Wage Enhancement funds for their teachers. Since this program was designed to assist with retention, the 4Cs request that participating centers track how helpful this was in retaining current staff and if they were able to open more classrooms, as well as other pertinent data to help determine if this program is successful.
Due to the innovative nature of this program, Missie Forbes, Executive Director of 4Cs in Johnson County, was asked to present this initiative at a national conference to economic development groups. The presentation demonstrated the tie between the detrimental need for child care and how having access to child care impacts the local economy—and economic development.
Next, the 4Cs plan to engage the local business community by asking for contributions that will help sustain funding well into the future.

"We know that access to quality, affordable childcare is the foundation upon which businesses and communities thrive. Keeping individuals in this workforce is key to providing access." – Johnson County Child Care Coalition.