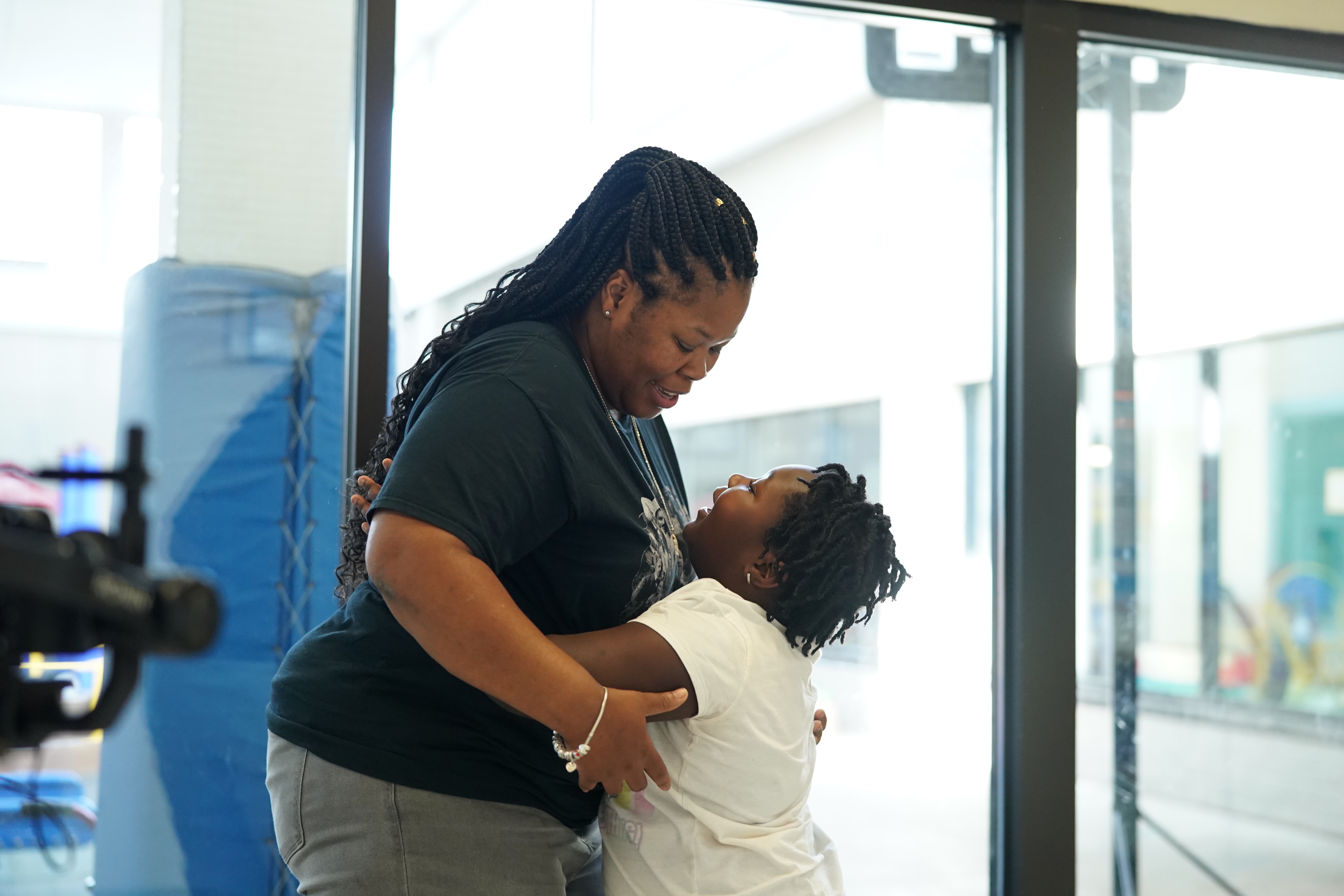 When Lucinda had her second child, she had planned to be a stay-at-home mom, but after a few months, she decided it was not a good fit for her and began pursuing employment opportunities. She and her husband didn't have any family in the area, so after she enrolled her daughter at KidsPoint, she quickly became close to the staff who were warm and welcoming.


Due to having a limited income, Lucinda worked with Waypoint to meet her financial needs. She qualified for the Child Care and Development Block Grant, but still couldn't afford her daughter's KidsPoint tuition.


Waypoint then determined she was also eligible for a KidsPoint child care scholarship to help cover the remaining costs. Without this sliding scale-fee financial assistance, Lucinda doesn't know how she'd be able to afford child care. Lucinda remarked, "Since I have a better paying job, I am no longer able to get child care assistance from the state, so having the sliding scale-fee program really helps me continue to work while my child has great care."
When she has free time and a little extra money, Lucinda gives back by baking treats for her daughter's classroom at KidsPoint, wanting to do "anything to lighten the weight, put a smile on their faces, or just to tell them thank you for helping me." Lucinda continued, "I love KidsPoint because of the location, friendly environment, hours, and accommodations for when school is closed."
KidsPoint Child Care is one of the Cedar Rapids area's largest child care providers and one of the only programs accepting financial assistance through the state or KidsPoint's child care scholarships. Consisting of two Learning Center and Preschools and a before/after school site and summer day camp serving the College Community School District, KidsPoint has provided quality care locally for over 35 years.


With convenient hours and locations and affordable pricing, KidsPoint works to make educational child care accessible to families of all backgrounds and socio-economic statuses. Utilizing the researched-based Creative Curriculum® for early child care and 40 Developmental Assets® for school-aged children, KidsPoint helps children fulfill their potential while their parents maintain employment or attend school.


Last fiscal year, children attending KidsPoint achieved the following:
95% of children who graduated from a KidsPoint preschool program were developmentally on track for kindergarten.
 92% of school age youth reported a positive sense of self and positive relationship with an adult outside of their family.
Thanks to the Iowa Women's Foundation's Child Care Solutions Fund, Waypoint was able to support 12 children with child care scholarships, including eight from single-parent households. Through child care scholarships, these parents receive dependable, affordable child care to help stabilize their households long-term.
Waypoint is grateful for the support and the partnership with the Iowa Women's Foundation in fulfilling Waypoint's mission to "inspire people to move forward."