IWF extends a special thank you to our 2023 Grant Partner, Iowa City Sober Living House, for working to provide crucial services that will help diminish barriers and better serve women who are struggling with substance use disorders.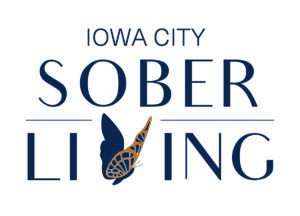 Iowa City Sober Living (ICSL) is a nonprofit start-up and "recovery residence" that provides a sober, safe, and healthy living environment to those experiencing substance use disorder (SUD). Without a recovery residence to bridge the gap between primary treatment and full resumption of responsibilities, 80% of women relapse within 90 days.
Every year in Iowa, 6000 women are admitted for alcohol use disorder, and many others go untreated—yet there are no recovery residences available for women that offer extended lengths of stay, recovery mentorship, transitioning to economic self-sufficiency, and immersive self-care activities. Weekly emails from women who want to come to ICSL are reminders of the immense need in our state and the urgency to open our doors as soon as possible.
Thanks to a $25,000 grant from the Iowa Women's Foundation, ICSL will be able to purchase and FULLY furnish an 8-bedroom residence for women to rest, heal, and lay the groundwork for a fresh start and a happier life.
In addition to housing, ICSL will use an evidence-based program and mentorship to support the healing journey of guests, including the core components of:
recovery plan
fellowship and peer support
employment, education, or community service transitioning
accountability
wellness and life skills
It is our hope that placing a sober living home in communities across the state will raise awareness of a desperate need for policy change regarding health care coverage for sober living arrangements. Health insurance typically pays for 30 days of treatment, but it takes much more TIME to repair neural pathways and internalize skills, knowledge, and self-care practices that enhance physical, mental, and spiritual well-being.
Financial barriers should never be the reason one can't achieve sobriety, which is why two of our eight bedrooms will be reserved for low-income women. Thank you to the Iowa Women's Foundation for supporting our mission to facilitate social changes that allow women to overcome economic, social, and cultural barriers to long-term recovery.
"Comfortable and fun sober living experiences help addicts shut off the voice of addiction and listen to their healing bodies and minds, making it easier to remain committed to recovery and continue down the path of sobriety." — Transcend Recovery Community, 2019