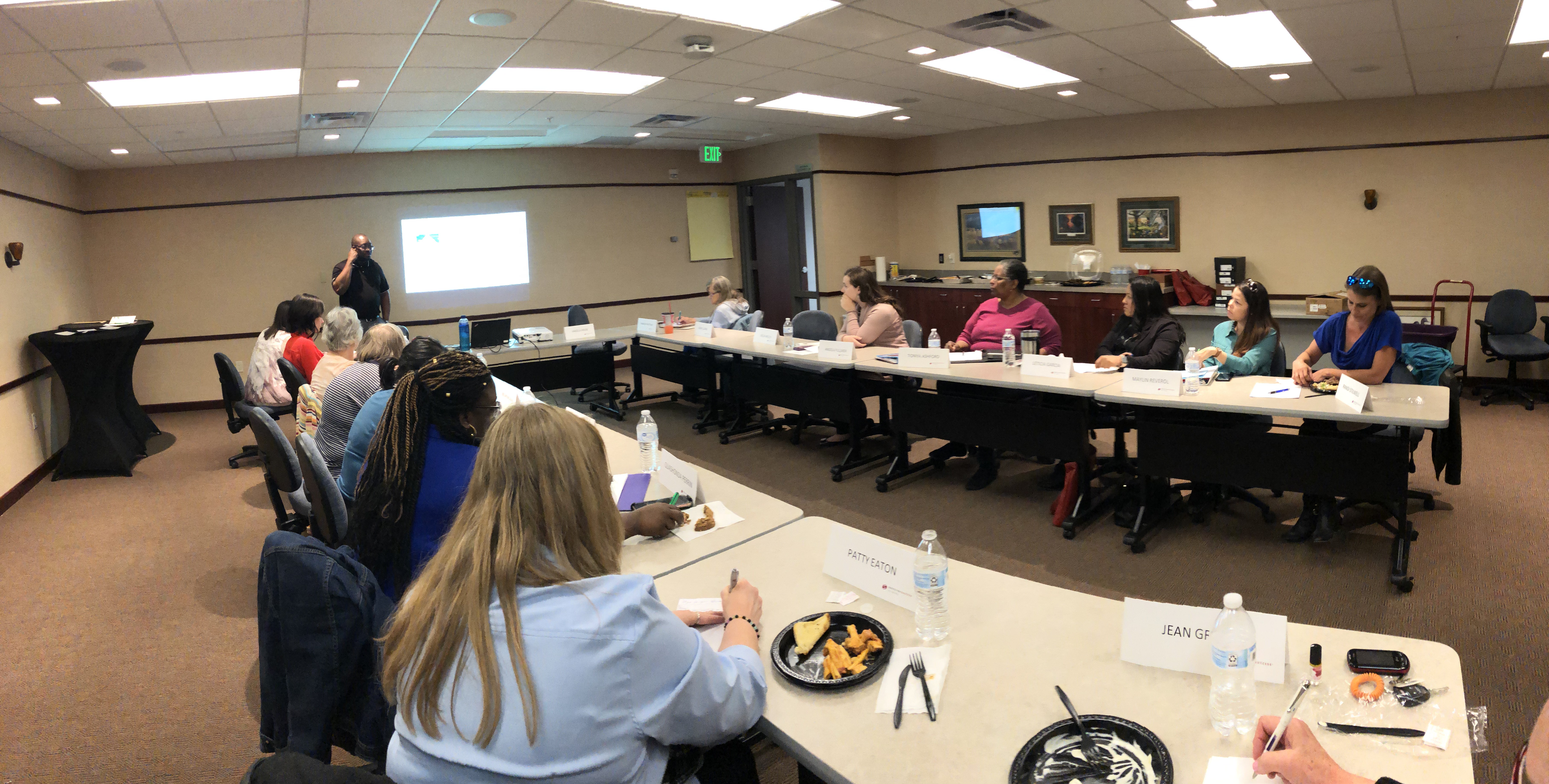 The following blog post was written by Jody White, Executive Director, Founding Partner ~ Dress for Success Des Moines.
The mission of Dress for Success is to empower women to achieve economic independence by providing a network of support, professional attire, and development tools that help women thrive in work and in life.
Our programs have seen substantial growth in 2019.  Through our "Suits to Success" program our volunteers have assisted with nearly 300 suitings year-to-date. Once a woman gets the job, she is invited to our Professional Women's Group.  By providing women in greater Des Moines with the skills and resources to obtain and retain employment, we see them grow both personally and professionally. 
"I love that I get to remind women they have purpose and each of them is valuable.  Knowing I can give them the resources they need to get the job and KEEP the job is so rewarding to me," said Nicole Sickels, Program Director. 
We love to see stories unfold around us.  A woman in our program recently shared her experience with her Uber driver, Sheana. They talked not only about the amazing clothing she received, but also the empowerment she felt when she walked out the doors.  Sheana shared she had an interview coming up and asked how she could become involved with our programs.  We provided Sheana with an interview suiting and SHE GOT THE JOB!  Sheana came back for her employment suiting and also joined our Professional Women's Group! 
Through the support and grant from the Iowa Women's Foundation, we have been able to provide meals and supplies for the program.  The Professional Women's Group provides networking opportunities and support to let women know that they are not alone, helping women thrive as they navigate the new opportunities and challenges that lie before them.