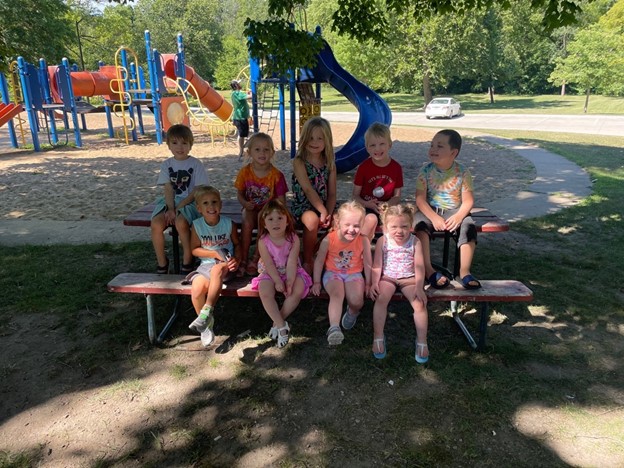 A special thank you to Mt. Pleasant Childcare Center, one of IWF's 2022 BCCCS Grant Fund Recipients, for writing this guest blog. To learn more about this organization and get updates from the center, visit facebook.com/mpchildcarecenter/.
The Mt. Pleasant Childcare Center opened in July 2021, providing much needed child care to residents of Mt Pleasant and surrounding communities. Unfortunately, there are families in the community who have shared with MPCC staff that, although the parents are fully employed, they are still not able to afford child care.
The feedback from these families was the driving force for seeking a grant from the Iowa Women's Foundation. There is a gap for families that are above the Federal Poverty Guidelines, yet whose living wage still does not cover their monthly expenses. These families have tremendously benefitted from IWF's Building Community Child Care Solutions Fund grant. The scholarship program we created to offset the costs of child care is making a difference, and these children are receiving quality, affordable child care in our community.
Quality, affordable child care is an essential element in increasing women's economic security. Data from the ALICE (Asset Limited, Income Constrained, Employed) Project conducted by United Way raises awareness about a huge but hidden segment of our community that is struggling to afford basic necessities. The success of a community is directly related to the financial stability of its members. The cost of basic household expenses in Iowa is more than most of the state's jobs can support. The average annual Household Survival Budget for an Iowa family of four (two adults with one infant and one preschooler) is $46,680—nearly double the U.S. family poverty level of $23,850.
Receiving a grant from the Iowa Women's Foundation has helped provide support for the scholarship program that assists families who do not qualify for state financial assistance yet struggle to afford quality childcare. Thank you to the Iowa Women's Foundation!