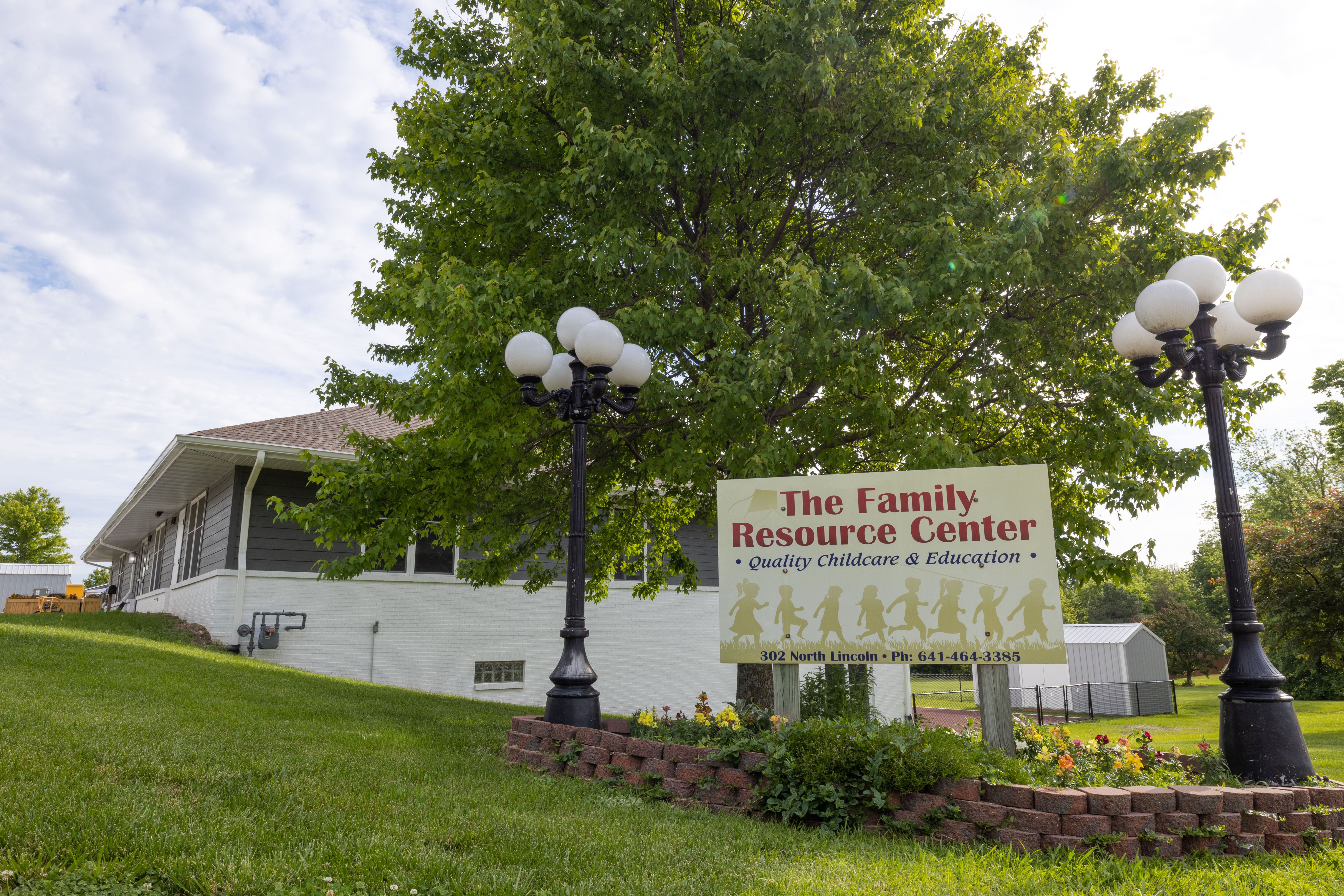 Greetings from the Family Resource Center. We are located in the county seat of Ringgold. We are the only licensed child care center in our town of Mount Ayr. A group of community members came together in the early 90's to put together an Early Childhood Center and in 1997 broke ground for our current building. We are a non-profit childcare/preschool run by a community driven board. We started out by serving families and caring for children ages 6 weeks to 12 years of age. We had our own 4-year-old preschool and housed the Head Start program in our building as well. Later on, a 3 year old Preschool was added too. We also had before and after school care. At one time, we had approximately 150 children going through our building daily! This takes a toll on all the systems in a building over time.

Through a number of decisions by the local school district and legislation, the school age program, summer programming, and the 4-year-old preschool went under the school district, leaving the center with choices to make. The board decided to expand the center to 0 to 3 programming and then remodeled our building to accommodate our large wait list and update our worn-out infrastructure.

This decision we felt aligned with our friends at the Iowa Women's Foundation. Our expansion created 4 to 8 additional jobs in our small rural area. Our center also participates with the T.E.A.C.H. program that provides training and education while supporting employees while working. We then participate in the WAGES program to provide additional monies to employees for incentive to continue education. We also feel we are helping to provide a safe, licensed, educational setting for children to ensure parents secure employment in our community enabling women to have a career and to be a part of our community while their children are also a part of the Family Resource Center family.

We love our new environment!! It was much needed after 25 years of 150 children attending daily. All our systems were at the end of their use. We hope to help empower children, women, and families for many more years to come!!