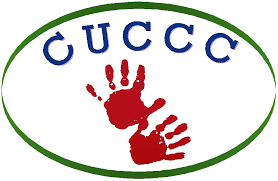 IWF extends a special thank you to our 2023 Grant Partner, Community United Child Care Centers, not only for guest writing this blog but also for recognizing an important need in your community and going above and beyond to help meet it. Thank you for helping relieve a barrier for women and girls in your area.
Community United Child Care Centers (CUCCC) is a private, non-profit child development organization with three centers throughout Cedar Falls and Waterloo, IA. Founded July 1, 1993, CUCCC serves children as young as six weeks old and offers preschool and school-age programs. We are driven by our mission to partner with families to nurture and educate tomorrow's leaders. Dedicated to providing quality care, we ensure that all our centers are nationally accredited by the National Association for the Education of Young Children (NAEYC).
Part of providing quality child care is creating a warm and nurturing atmosphere. We engage our children with developmentally appropriate activities in small and large group settings—designed to enhance the social, emotional, intellectual, and physical development of each child served.
While Cedar Falls and Waterloo are not listed as child care deserts by Iowa DHS, finding accessible, affordable child care is still a problem for families in our communities. For instance, Cedar Falls and Waterloo are currently only able to serve about 40% of the child population, and our centers have a waiting list of over 100 children. Clearly, there is a large deficit in available child care for families in our area.
Women are traditionally the primary caretakers of children, and without access to child care, they face a major barrier to entering the workforce. Understanding this challenge, we felt that increasing CUCCC's capacity would help relieve the barrier for women who want to do so.
To achieve this, we will be renovating and expanding our Nordic Drive Location to increase capacity by 56 child care spaces. Due to shortages in child care providers, our plan aims to add these spaces without having to increase staff, which involves efficiency in the breakdown of square footage. By making the classrooms more efficient in square-feet-to-child ratio, we can better serve our community without relying on the hiring of more employees. This project will also add care for school-age children that was not previously available at this location.
Funding awarded by the Iowa Women's Foundation makes this expansion project possible, and we are incredibly grateful to receive this grant, not only for our center but for the families and communities we serve.