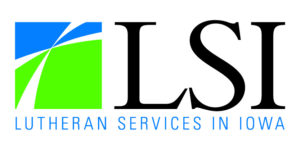 We are proud to share this story from Lutheran Service of Iowa (LSI). For eight years we have been providing grants to LSI's child care registration program. We have enjoyed watching the program grow and expand to help combat the barrier of finding affordable, quality child care in the state of Iowa. This program has given over 200 women the opportunity to provide child care—services that have benefited over 400 families.
Beginning in August 2021, LSI offered its first on-site, pre-service essential class—consisting of 12 modules and taught by an LSI ESL teacher. It was also the first in-person training since the start of the pandemic, which is a cause for celebration! This training is required for providers wishing to obtain or renew their Iowa Department of Human Services (DHS) Child Development Home Registration. With this, providers can care for up to six children in their homes at a time and can accept Child Care Assistance (CCA) payments at a higher rate.


This is not an easy goal to achieve, especially if English is not your first language. Besides the pre-service training, which is 24 hours with interpretation included, there are two days of CPR, first aid, and mandatory reporter training to complete. Additionally, the provider must provide a permission letter from their landlord, a completed application, reference letters, fingerprinting and background checks for all household members, a physician's letter, and a successful home inspection.


An LSI staff member that speaks the same language and is skilled in the process helps each provider with all these steps. This process can take six months, and sometimes up to a year or more, to complete. Several LSI staff members are now trained CPR and first aid instructors and speak multiple languages to ease the burden. Multi-lingual staff members are also familiar with the material and can coach providers in one-on-one sessions when they need to make up a class or complete other requirements.


"I feel so happy for them," says Ruaa Khaleefa, the LSI Child Care Specialist, referring to when she sees child care providers get certified or receive their first paycheck.


To encourage providers, we celebrate the completion of each step of the process. At the end of the pre-essentials training, the staff hosts a party with gift bags, certificates, food, and snacks.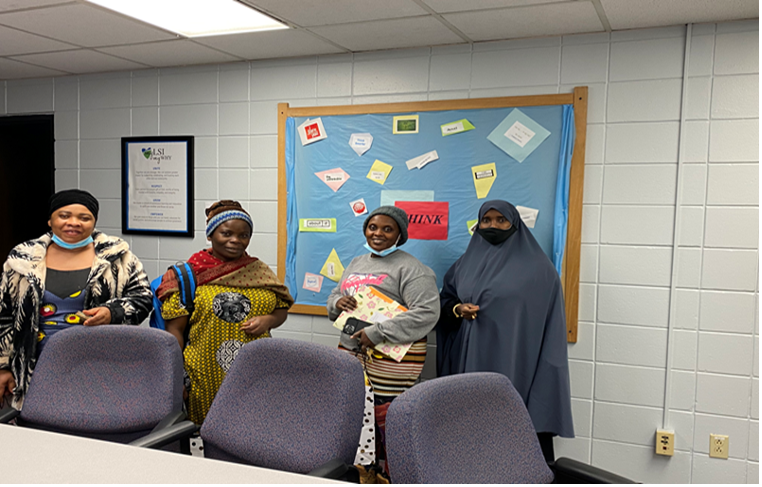 When providers get to the point of registration, they receive $100 worth of home safety and essential child care items, such as first aid kits and fire extinguishers, which they have learned to use throughout the training. They can also elect to participate in our early literacy program and receive books and other materials.


Since the program's inception in 2012, hundreds of providers have started and grown their businesses. Amino is one of these providers. She has been a child care provider for 11 years and has enjoyed the support from LSI.
She says, "I'm a mom. Naturally, caring for children is something I enjoy. No matter how tough it can get." Amino has enjoyed sharing her culture with other families who are not from the same background as her and has never seen it as an issue. Though she has had challenging cases, because of her experience and community support, she has been able to face them.


"Sometimes, children are too aggressive or come from hard homes. I know what I can do is provide a safe place for them when they are with me," said Amino.


Nini Becho is another provider. As recently highlighted in a Des Moines Register article, Afaray, a parent of one of the children Nini cares for, mentions, "When I was pregnant with Martin, I was worried. I didn't know what I was going to do." Then Becho got her child care license through LSI. "It's amazing — he's so lucky. We're so lucky. She does anything for the kids," she said.